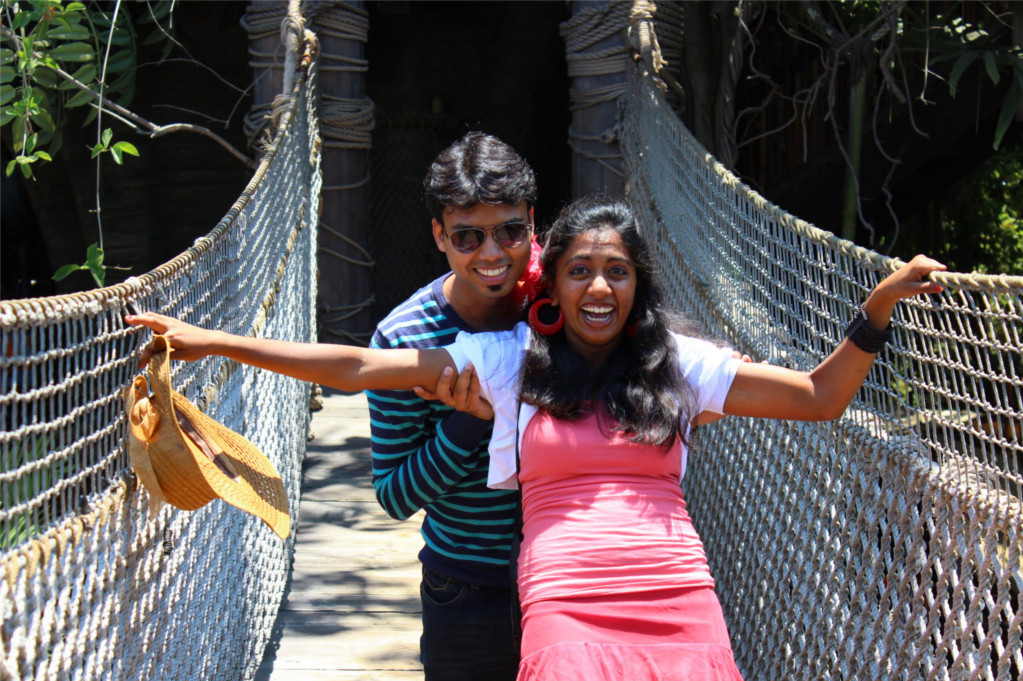 Piyush Keshri
Engineer, Entrepreneur & Web Developer
I am currently a first year MBA - Class of 2018, student at The Wharton School, University of Pennsylvania. I am interested in Technology, Entrepreneurship and payments (Fin-Tech). I worked as Senior Analog Design Engineer, at Intel Corporation, Santa Clara from 2011-2016. I completed MS(EE) from Stanford University, CA, USA in 2011 and B.Tech(EE) from Indian Institute of Technology Kanpur, India in May'09. My love for engineering have convinced me to pursue interests from Hardware to Software engineering. My innate desire to be a passionate businessman transformed brick-n-mortar family store into multi-employee Omni-channel grocery enterprise, Dilligrocery serving thousands of customers and corporate clients in Delhi, NCR region. I am an enthusiastic Programmer and Web Developer interested in being part of a successful and productive team.
Download Printable Resume
Current Venture
Currently, I am working on an idea, EasyPay for simplifying offline retail in India.
Experience
Things I have been upto that are worth mentioning here :)
Senior Analog Design Engineer
Analog Front End Design for OPIO (On Package I/O Interface) Design team for Xeon PhiTM. Designed Receiver Block - capacitively coupled, bias block, amplifier, offset cancellation. Guided Extensive layout review and critical design challenges.
Intel's Highest Honor – Intel Architecture Award (IAA)'15 awarded to the entire team for exceptional contributions.
Intel's 2nd Highest Honor – Division Recognition Award (DRA)'16 awarded for delivering successful product release despite numerous challenges.
Analog Design Engineer
Designed Resistor Compensation block involving Comparator design, Tx, vref Ladder. Worked on clock distribution in Rx/Tx clusters, Sideband Rx & Local Clock Macros. Leveraging scripting languages (Perl,Tcl) in evaluating circuits for corner cases and variations.
Founder / Developer
Online Grocery Store serving corporate clients and families across Delhi region, India.
Product Developer, Founding Team
Providing relevant web-content to users based on users' social-interest graphs.
Internships
Fun I was having outside classes while I was at school!
Design Intern
Analog Front End Design for Bidirectional Communication On 10m coaxial cable @ 3Gbps. Design Blocks - CML Driver, Z-network Replica, Echo Canceller, and Active Equalizer. Application - Automotive Infotainment Systems – Audio, Video HD Displays.
Research Intern
University of Michigan, Ann Arbor, US
Analyzed & designed highly Power Efficient CMOS Thyristor based Ring Oscillators. Application: DC-DC converters in Laptop Power Supplies.
Research Intern
Prof. Girish Kumar, Indian Institute of Technology Bombay, India
Market analysis of the WiMAX System and Designing of Transceiver Circuit on PCB for the 5-5.9 GHz and 2-3 GHz frequency ranges.
Summer Intern
Electronics Club, Indian Institute of Technology Kanpur, India
Our team of three students designed a Digital Security Code Lock System using Atmega8 microcontroller, programmed in C as well as Assembly Language which operates on digital lock using the 16bit LCD display.
Talks
Few moments of imparting knowledge on other side of podium!
"Maximising incident power absorption in multijunction Solar Cells". The project and the presentation is based on determining the optimum band gap of the materials for single/double and triple junction solar cells to maximise the photon absorption by the multi junction solar cells to optimize the efficiency.
→ View report
"Towards Highly Efficient Monolithic DC-to-DC to Converter". The presentation gave an overview on the state-of the-art of monolithic DC/DC converters, with low power, high efficiency, high switching frequency in (MHz) for a completely monolithic integrated switch-mode power converter.
→ View ppt
Education
Hard earned Sweat that resulted in a Degree at last (almost :D ).
Master of Business Administration
The Wharton School, University of Pennsylvania, US
GMAT - 760 (99th Percentile)
Top finalist for Class of 2018 'Big Idea' Innovation tournament
VP Leadership - Cluster Council; Startup Chair - Wharton India Economic Forum; Member of Tech Club, E-Club, FinTech Club
Master of Science, Electrical Engineering
Stanford University, US
CGPA - 3.92/4.0
Cleared Qualifiers for PhD Program in Electrical Engineering in Jan. 2011 with Rank 26 at Stanford University and took leave from PhD program.
Bachelor of Technology, Electrical Engineering
Indian Institute of Technology Kanpur, India
CGPA - 9.7/10.0
12th (CBSE)
St. Xavier's School, Delhi
Percentage Obtained: 91.4 %
10th (CBSE)
St. Xavier's School, Delhi
Percentage Obtained: 89.4 %
Projects
Things I have been upto that are worth mentioning here :)
Skills
In past time I have tried learning few of these things of my own.
75
HTML5 / CSS3
Got inspired a lot from upcoming web design technology
75
jQuery/Javascript
Tried quite a bit in implementing on various projects
80
PHP / MySQL
Started web coding from basics in PHP & MySQL.
50
Python / Django
Invested short stint in creating portal for Relcy.com
80
C++ / Java
Learned from High School to Grad School
75
Perl / TCL
Bread & Butter in simplifying daily tasks at work.
90
HSPICE / Verilog
Languages that satiate my thirst for Electrical Engineering.
80
MATLAB / Labview
Tools I love most for complex engineering problems.
90
Cadence / ICC
Bread earner tools in daily job.